26 may 2021
OPENING CEREMONY OF KHACHKAR (CROSS-STONE) MEMORIAL IN MEMORY OF HERO BORDER GUARD SAMVEL MANASERYAN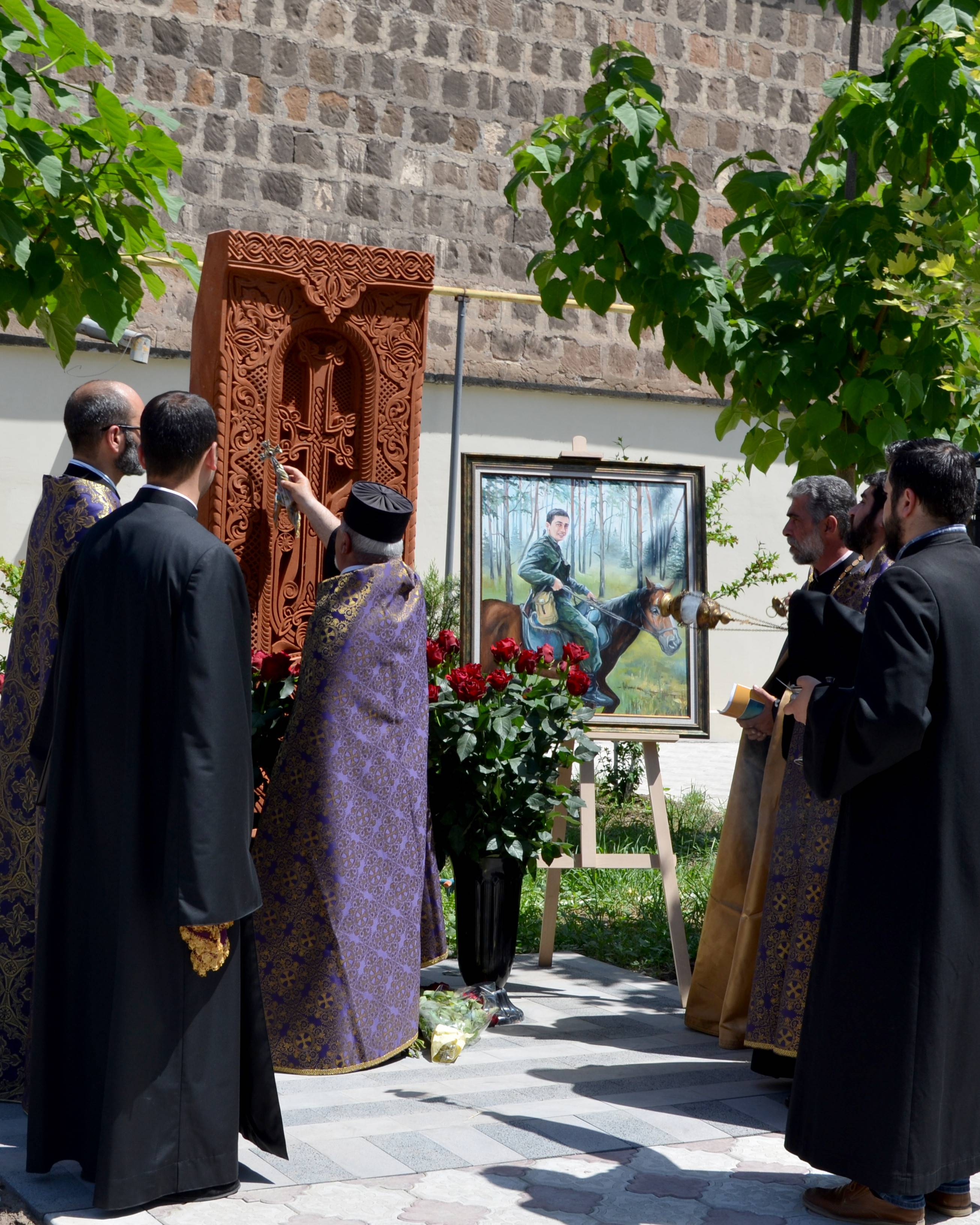 The opening ceremony of a khachkar memorial took place in Vagharshapat "Nersisyan" basic school N6 (SNCO) of the RA Armavir region Echmiadzin community in Samvel Manaseryan's memory: an eternal hero of the RA NSS Border Guard Troops.
The ceremony is attended by the assistant director of the RA NSS, the Chairman of the Veterans Association Council of Border Guard Troops H. Karapetyan, the deputy commanders of the Border Guard Troops R. Kirajyan and S. Azizyan, officials of territorial administration, local self-government bodies, hero border guard's relatives, servicemen and guests.
Ceremonies of the khachkar opening and the consecration were followed by an event organized by the students of the educational center, a reference was made not only to Samvel Manaseryan's heroic deeds, but also all the brave soldiers who became heroes in 2020 Artsakh war. Their deeds were described with words of respect, homage and praise.
A special classroom with Samvel Manaseryan's biography episodes was opened in Vagharshapat "Nersisyan" basic school N6 (SNCO) and named after him. He was a graduate of the Kaliningrad Border Guard Institute of the Russian Federal Security Service: an engineer by profession, who had achieved significant success in the sports and had unique human qualities, he was the best example of patriotism for the modern generation.