06 august 2021
MEMORIAL OF HERO BORDER GUARDS WHO SACRIFICED THEIR LIFE FOR THE HOMELAND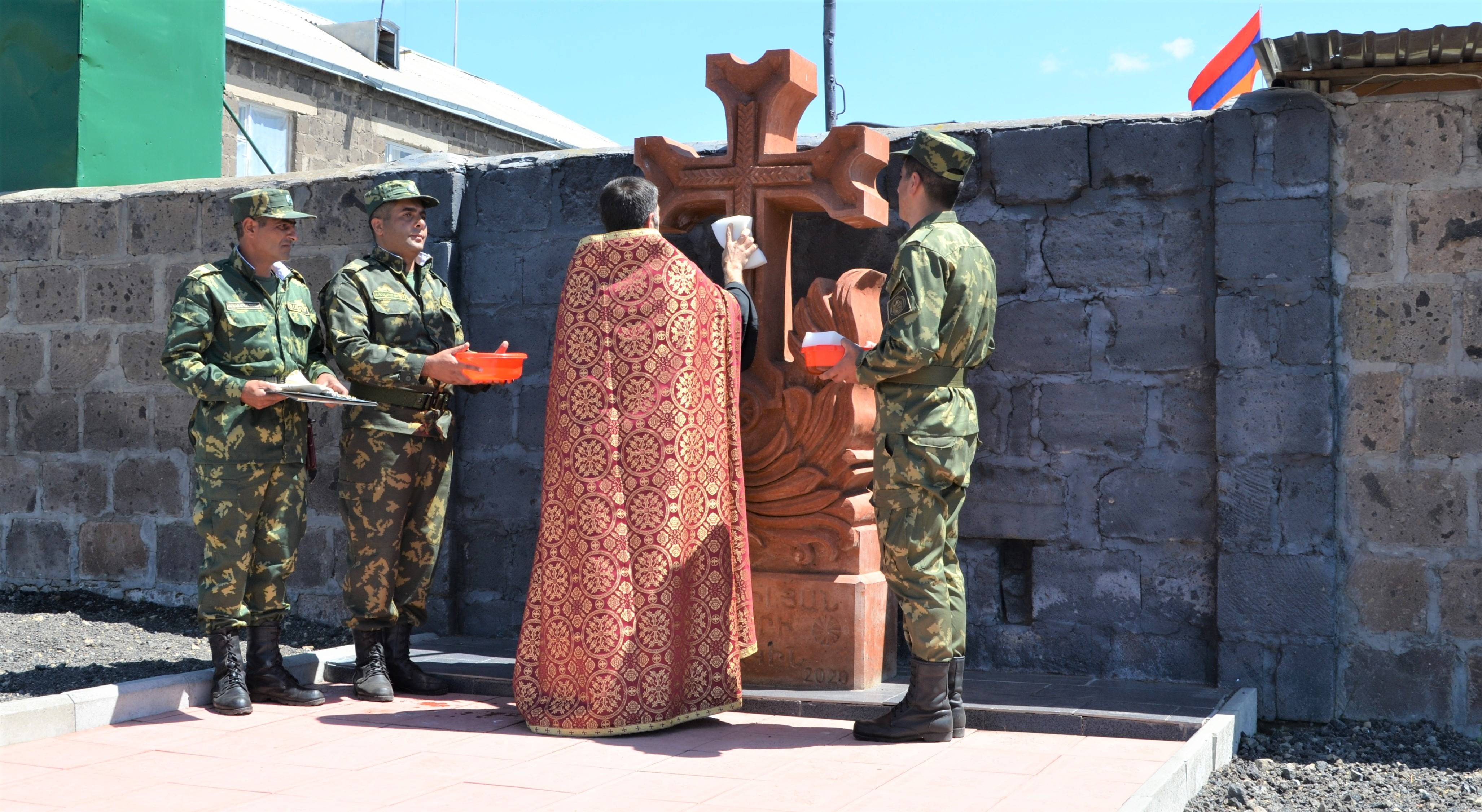 On August 5, a khachkar (cross-stone) was consecrated in one of the outposts of the N border detachment of the RA NSS Border Guard Troops, and a monument was unveiled in memory of the immortal heroes of Border Guard Troops died in the second Artsakh war.
The consecration and blessing ceremony was conducted by Priest Fr. Garegin Sargsyan, Amasia, Shirak Diocese. The commemoration event was attended by the 1st Deputy Commander of the RA NSS Border Guard Troops - Chief of Staff, Colonel A. Gasparyan, the leadership of the military unit, other officials and the relatives of the servicemen.
At the opening of the memorial, Colonel A. Gasparyan in his speech of gratitude, noted that the commemoration ceremony is a proof that the heroic deeds of our heroes will not be forgotten, their names will be written in golden letters in the history of Border Guard Troops. A. Gasparyan added that the next generations should be educated in the spirit of the heroes, who did not hesitate for a second to dedicate their lives to the sacred cause of defending the Homeland.